Did you know that around 96% of the 27,682 children and young people in England and Wales with diabetes have Type 11?
Statistics like this makes us realise how important it is that our children know how to manage their diabetes, ideally before they go back to school. As a parent this can give you peace of mind, as we know managing diabetes can be a difficult and anxious time.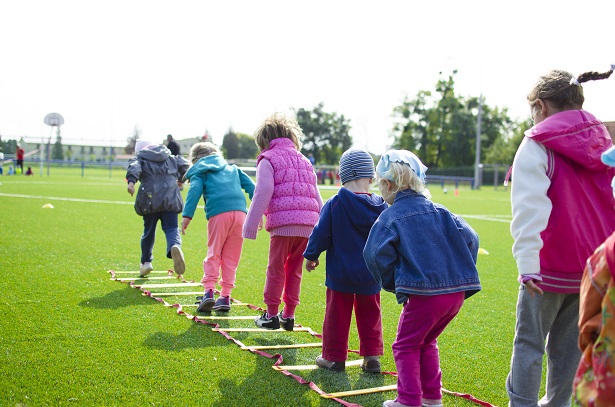 If you have diabetes then typically self-monitoring glucose levels requires routine finger pricking, then appropriately adjusting insulin and diet to help achieve good glycaemic control. However, according to research2 , there is often reluctance from people with diabetes, especially children and adolescents, to perform this task, based in part on the discomfort and pain of finger prick.
This is part of the reason we developed the FreeStyle Libre system, as it eliminates the need for routine finger prick testing, and provides you with the data to manage diabetes effectively.3
If your child is going back to school, here are five top tips for diabetes management:
1. Promote self-monitoring whilst at home
The technology in the FreeStyle Libre system is transformative because it changes how self-monitoring has been done for decades.In general, it is expected that young people test their blood glucose levels at a minimum of break time, pre-lunchtime, pre and post-sport and before leaving school to go home.4

2. Ensure your child is aware of their own warning signs, so the risk of hypos is minimised
Each person's reaction to a hypo is different, so it's important that they not only learn their own symptoms but also how to deal with them. When a hypo happens, you usually don't feel well.You may feel a bit tired, dizzy, sweaty and shaky.You may also feel hungry and turn pale.5
These warning signs help you to recognize that a hypo is happening and it's important to eat or drink something sweet as soon as possible.6 If hypos are not reversed, they can have very serious consequences, including blurred vision, confusion, seizures (fits) and fainting. In very extreme cases they can even cause coma and death so it's vital to understand how to avoid them, spot them and manage them.7
Each person's reaction to a hypo is different, so it's important that they learn their own symptoms when your blood glucose is low.The only way to know for sure whether you are experiencing a hypo is to check blood glucose level with the most suitable testing device. If they are experiencing symptoms and you are unable to check your blood glucose for any reason, it's best to just assume it's a hypo and treat it. Once blood glucose returns to normal, make sure they eat a small snack like a sandwich or fruit if your next planned meal is more than an hour or two away.

3. Ensure your child has the correct lunch and enough snacks
Many parents worry about how their child will cope at school which is understandable, but by knowing they are prepared for all circumstances, your mind should be more at rest.Your child should have the right type of foods to treat low blood glucose or hypo with them at all times. Glucose tablets, fruit juice or sugary drinks like lemonade often work most quickly.
Also be aware that the food you give them for lunch in the morning may not necessarily be the food they eat! It can be common for treats to be handed out at schools, so through monitoring glucose levels using the FreeStyle Libre system, it's possible to detect any peaks that occur during the day.

4. Communicate with the teachers ahead of time to make sure they are fully informed and are aware of all the steps and precautions they need to take
Filling in their diary might be a good way of communicating with the teachers if you can't get to speak to them every day. Communication with the school and teachers is important, with support from you and the healthcare team, the school staff will be able to look after your child.8 Also be aware of how other children are responding in the class to your child, especially if you suspect bullying, as schools will treat the situation seriously.

5. Exercising benefits diabetes so encourage your child to try a sport
Working muscles leads to greater glucose uptake, helping towards lower blood glucose levels. In addition, fitness and type 1 diabetes is associated with improved lipids, HbA1c, health perception, and athletic competence.9
6. Sharing data from FreeStyle Libre
If your child is using the FreeStyle Libre system then it's possible to download data from the device to gain a deeper understanding of glucose patterns and variability. Through Ambulatory Glucose Profiling (AGP), you can see a summary of glucose data into percentiles throughout the day. This can be used to inform HCPS and teachers of patterns, so that the behaviour of your child can be better understood.

At Abbott, we believe that diabetes shouldn't hold you back and live life to the fullest, and that includes at school. By following these steps and making sure your child is ready for school, will keep your child on the right track to reach their full potential.

References
1. https://www.diabetes.org.uk/Documents/Position%20statements/Diabetes%20UK%20State%20of%20the%20Nation%202016.pdf
2. http://adc.bmj.com/content/89/6/516.full.pdf
3. http://www.freestylelibre.co.uk/?utm_source=SiteB-A&utm_medium=Button&utm_campaign=libre
4. https://www.uclh.nhs.uk/OurServices/ServiceA-
5. http://www.diabetes.co.uk/Diabetes-and-Hypoglycaemia.html
6. http://www.diabetes.co.uk/Diabetes-and-Hypoglycaemia.html
7. http://www.diabetes.co.uk/severe-hypoglycemia.html
8. https://freestylediabetes.co.uk/living-with-diabetes/diabetes-in-children/what-can-i-do-to-help-my-child
9. https://www.diabetes.org.uk/keeping-active